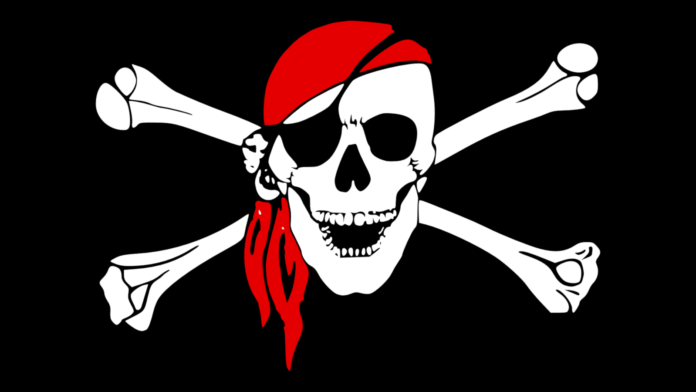 27 "Pinoy" websites that blatantly used ABS-CBN trademarks are now seized and fined.
The damage compensation defined by the Florida court is set at $1 million for each website operator.
Many of them remain unknown and may get away with it, but advertising revenue will still go to ABS-CBN's pockets.
The Florida district court has ruled in favor of the ABS-CBN lawsuit against 27 pirate sites, and now their respective operators will have to pay the media giant 1$ million each in damages. The ABS-CBN is the largest broadcast television network in the Philippines, and the targeted 27 pirate websites were infringing copyrights of content owned by them. Although all of the websites are relatively small, some of the most known include dramaofw.ch, vidco.su, pinoyflixtv.com, pinoytvlovershd.com, and tambayand.com. As the defendants chose not to appear on court, the judgment has defaulted in favor of ABS-CBN. The successful outcome for the accusators was based on the fact that many of the visitors of these websites are based in the US, so there was a valid jurisdiction for the Florida judge to decide on the matter.
The verdict mentions trademark violations, and besides the $1 million fine in damages, four of the defendants (filikulamo.tk, fullpinoymovies.net, pinoymovies.site, sunjerhd.com) received an additional $30k fine for injunctive relief. Right now, all 27 of the sites remain operational, so nothing has changed yet. However, the court ordered the restriction of advertising services of these websites, their related companies, and all affiliates. The restraining order will come into action by tomorrow, so it's expected that all of them will go dark soon. The advertising services that have now been placed under restraint come from "RevenueHits", "Popads", and "Google Adsense".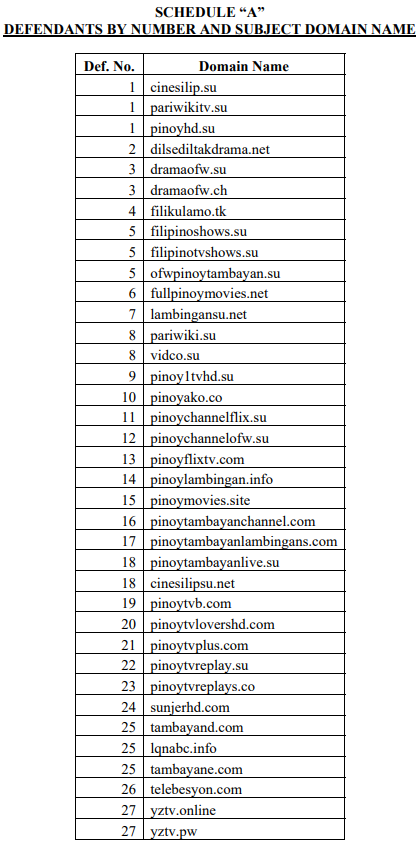 The hefty fines imposed by judge William Dimitrouleas will most probably be too much for these small pirate sites to handle. However, the problem of some of their operators is that they remain anonymous, so there's really nothing stopping them from restarting their "business" on a new domain. In the case that this happens, ABS-CBN will, of course, receive no statutory damage compensation, but they will at least capture whatever advertising revenue is generated by the websites. The plaintiffs are not new to this cat and mouse game, so that's why they have targeted the advertising funds in the first place. Finally, the current domains of the 27 pirate sites will pass to the ownership of the ABS-CBN within thirty days.
Care to share your thoughts on the above? Do so in the comments below, and don't hesitate to also join the discussion on our socials, on Facebook and Twitter.